Gain Smart Insights from Client Conversations
Sayint is Zen3's speech analytics platform which uses cutting-edge AI, ML and NLP to uncover meaningful insights from customer conversations. Sayint helps organizations audit calls automatically and provides insights into operations. Sayint facilitates improving processes to capture missed product upsell opportunities, lowering post-sale issues, customer DSAT, and ensuring compliance.
Unlock the intelligence hidden in conversations.
SAYINT COMPLIANCE AS A SERVICE (CaaS)
Sayint's CaaS helps call centers stay compliant with industry regulations and ensures internal processes are followed. Sayint offers a range of services, including: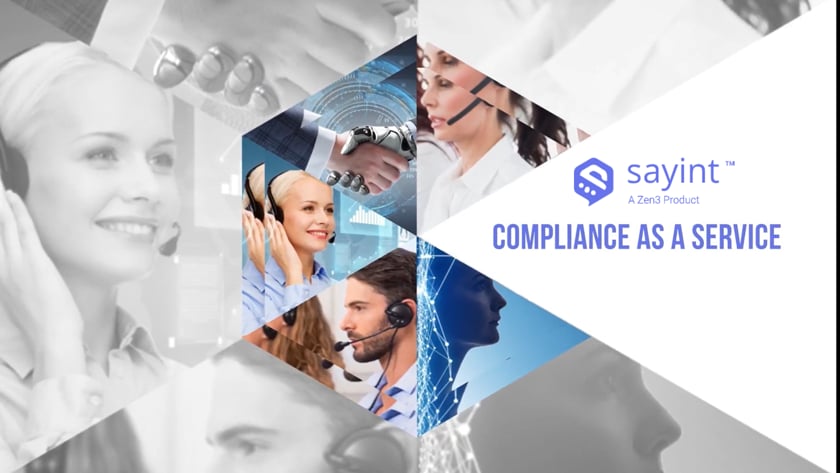 Prevent booking errors and complaints to Air Carrier Access Act
Ensure compliance KPI's via RAG reports on areas of concern with immediate alerts
Real-time customer intelligence to the frontline staff for brand promotion
Reduction in response TAT from hours to minutes using auto-response via IVR/chatbots
As speech becomes an essential user interface medium, organizational speech analytic capabilities are rapidly becoming indispensable.
ZEN3 provides end-to-end support for conversational analytics, powered by and delivered through our Sayint platform. Sayint's tools drive insight generation in support of core business objectives like improving customer satisfaction, evaluating sales conversations, and monitoring service interactions.
Sayint uses these powerful capabilities to support three of the leading global voice assistants for some of the most respected names in tech.
Build large-scale training data sets to train your ML models and create custom workflows for your data projects. Datamime is an annotation and workflow tool that helps you collect, grade, transcribe, and annotate data across various media types.
Unlock the intelligence hidden in conversations.
Fill the form below and we will get in touch with you.